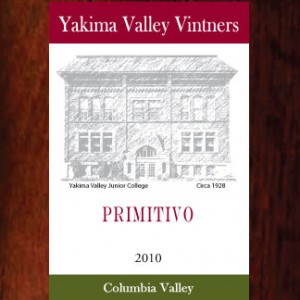 SOLD OUT $18.00
A pleasant red wine with hints of strawberry, pomegranate, and berry jam. Slightly spicy with a silky smooth finish that lingers with flavors of toasted caramel. Aged 19 months in French oak and released in late 2012.
SILVER MEDAL WINNER: 2012 Tri-Cities Wine Festival
 Technical Information

Coyote Canyon VineyardsMike Andrews
Fermentation: 19 months French Oak
`
pH: @Bottling 3.89  @Harvest 3.73
Horse Heaven Hills AVA
TA: 0.55g/100mL
Only 60 cases produced
RS: 0%
Alcohol: 15.5% vol
About the Vineyard
Coyote Canyon is a reflection of the Andrews Family's lifelong tradition of cultivating the land. Located in south central Washington in the heart of the Horse Heaven Hills AVA, this unique terroir and climate has nurtured Coyote Canyon's award winning premium grapes since 1994. Mike Andrews is owner and winemaker of Coyote Canyon Winery and partner in the 1,135-acre Coyote Canyon Vineyard that supplies grapes to a number of other wineries, including those grapes used by Yakima Valley Vintners at the YVCC teaching winery.